Without a doubt, seasonal changes can have an effect on the skin, and not always for the better.
Did you know that fall is the most common time of year for breakouts? Breakouts are increased during the fall months because the oil flow in the skin during the summer months is still occurring, but the cooler air is creating layers of dead skin cell build-up. The result is trapped oil and bacteria underneath the surface of the skin resulting in increased breakout activity.

Here are helpful tips to transition your skin during the seasonal changes:…
-Re-asses your current skin care routine
We're all busy and don't often take the time to re-assess our skin care products. What's working, what's not? What isn't feeling right? What can I add to ensure even better results? Your skin may be changing, so it's time for a change in products. Read: Does Your Skin Get Used to Products and Stop Working?
-Increase your exfoliation
Without a doubt, exfoliation can significantly improve the skin in many ways. From lightening summer sunspots, reducing clogged pores and breakouts, to smoothing the skin, exfoliating products are a must in any skin care routine.
-Schedule a professional facial or chemical peel
Most people spend more time outdoors in the summer than any other time of the year. When fall arrives, skin usually doesn't look as good as it should. Putting your skin back into the hands of a skin care expert (esthetician) is the very best way to get re-focused again, while receiving professional results with a facial or peel.  (Read more about chemical peels)
-Perform an at-home mini facial
Aside from professional skin treatments, treating your skin to a mini facial at home is a great way to give a boost to your skin–above and beyond your regular skin care routine. Read: How to Give Your Skin an At-Home Facial
Bottom line: Season changes can definitely create change in the skin, so by following these skin tips and changing up your skin care routine, you can keep it looking and feeling its best.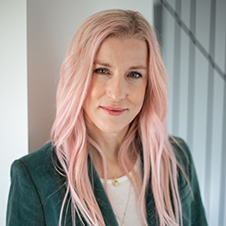 Celebrity Esthetician & Skincare Expert
As an esthetician trained in cosmetic chemistry, Renée Rouleau has spent 30 years researching skin, educating her audience, and building an award-winning line of products. Trusted by celebrities, editors, bloggers, and skincare obsessives around the globe, her vast real-world knowledge and constant research are why Marie Claire calls her "the most passionate skin practitioner we know."