The simplest answer is, smoking affects the skin dramatically – and certainly not for the better.
Here are some facts about smoking. 
– Collagen-destroying enzymes (MMPs) ramp up when exposed to tobacco smoke, dramatically increasing how quickly the skin will show visible aging.
– Tobacco smoke contains over 4000 chemicals. At least 50 are known to cause cancer, including: formaldehyde, carbon monoxide, hydrogen cyanide and benzene…
– Heavy smokers are nearly five times more likely to be wrinkled than non-smokers.
– Lipid Peroxide (released in cigarette smoke) is the main free radical that destroys skin's barrier, resulting in dry, parched skin.
– Fibroblasts (collagen-making dermal cells) produce 40% less collagen when exposed to tobacco smoke.
– The eye area is the most affected area, due to collagen damage.
– A woman's skin will be more affected from smoking than a man's skin.
– Vitamin C decreases in the skin and body with tobacco/cigarette smoke.
A smoker's skin will:
– Appear slightly gray because capillaries are dying and closing off, which reduces blood supply and oxygen to the skin. – Have blackheads that appear on the tops of the cheeks, sides of the nose, upper lip and forehead from where the cigarette smoke accumulates. They are generally larger due to oxidation from free radicals in smoke. 
Read: My 3-Step Plan For Reducing Blackheads
– Experience increased wrinkling, especially in cheeks and around mouth. – Have sagging and lack of firmness to the cheeks and jowl and jaw line area. – Have under eye puffiness and bags from collagen damage.
What can a smoker do to prevent skin damage and premature aging? Well, aside from the obvious of quitting smoking altogether, there are many things you can do should you continue to keep this habit.
Use skin care products that stimulate collagen.  Peptides are a powerful ingredient that when used regularly will help with the formation of new collagen. Peptides are a chain of amino acids, that when used regularly will help with the formation of new collagen. Look for peptides like Caprooyl Tetrapeptide and Matrixyl 300. Use Firm + Repair Overnight Serum since it is loaded with peptides and is a great product to prevent wrinkles. Total Eye Repair Creme also uses peptides and is amazing for the delicate eye area to keep it firm and moist.
Vitamins C & E replace vitamins lost to smoke and smog exposure, also keeping skin moist and hydrated. Our Vitamin C & E Treatment uses a blend of three unique, time-released targeted delivery systems that slowly diffuse three stabilized forms of Vitamin C and three forms of Vitamin E throughout the skin that help to visually repair smoke damage. It also helps to lighten pigmentation and discoloration caused from aging, breakouts and hormonal changes in the body.
Read: How Do Hormones Affect the Skin in Your Teenage Years, 20s, 30s, 40s and 50s?
Use products that stimulate blood flow. Products with ingredients like ginseng, peppermint and rosemary are all beneficial for boosting circulation to get your skin glowing. A smoker's skin will benefit greatly from Luxe Mint Cleansing Gel, Energy Boosting Toner, Rosemary Mint Cleanser and Mint Buffing Beads. Go for the glow!
Read: Smoking Or Tanning: What's Worse For Your Skin?
Use both retinol and glycolic acid in your skin care products. Glycolic acid and retinol are two ingredients which have been determined to affect collagen production. Glycolic acid, while better for clearing the pores and removing surface dryness, is not quite as effective as retinol for collagen stimulation. This is because retinol goes down deeper into the dermis and evokes stimulation right where collagen fibers are created. Glycolic acid, however, is better for stimulating new cells located near the surface of the skin, which gives skin a smooth texture by removing dryness. See our collection of smoothing Glycolic Acid formulas.
Apply sunscreen generously and wear it 365 days a year, rain or shine, inside or out. As a skin care consumer caring for my own skin, and as an esthetician for 25 years (read my bio), I know that for most of us the goal is to have skin that is young, youthful-looking and wrinkle-free. To achieve that, people will continually search for a magic potion, a perfect cure-all. What is funny is that even with this obsession about preventing skin aging, people overlook using the world's best anti-aging product on a regular basis.
What is it? Simple sunscreen. Sunscreen blocks out the harmful UV rays that cause loss of elasticity, premature aging, skin cancer, dark spots, damaged capillaries etc. Sunscreen is a must whether you're lying out at the beach OR working inside your office near windows. Did you know? Zinc Oxide (found in Daily Protection SPF 30) provides the broadest spectrum of coverage among UV filters currently approved by the FDA. I also highly suggest that everyone uses a sunscreen mineral powder to prevent wrinkles and sun damage. ColoreScience is the brand I recommend and personally use on my own skin.
Which skin care products are best for you? See our nine skin types or take the Skin Type Quiz and get products recommended.
Need expert advice from a licensed esthetician? Schedule a virtual consultation to get customized advice in person, over the phone or online via Skype or FaceTime.
For more expert advice check out the blog. Also sign up for our skin tip e-newsletter, follow Renée Rouleau on Twitter and Instagram and join the discussion on our Facebook page. You'll be your own skin care expert in no time. Get the #ReneeRouleauGlow!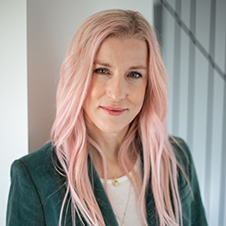 Celebrity Esthetician & Skincare Expert
As an esthetician trained in cosmetic chemistry, Renée Rouleau has spent 30 years researching skin, educating her audience, and building an award-winning line of products. Trusted by celebrities, editors, bloggers, and skincare obsessives around the globe, her vast real-world knowledge and constant research are why Marie Claire calls her "the most passionate skin practitioner we know."