Before I answer this question, I'd like to reveal a few truths:
Fact: Everything in nature is made of chemicals, according to scientific definition.
Fact: The opposite of 'natural' is not 'chemical-free.'
Fact: There is no legal definition by the FDA of 'natural' as it applies to cosmetics.
Fact: Consumers are concerned about what they put in their bodies and what they put on their skin.
Fact: Every skin care company has both their own beliefs of what 'chemical' and 'natural' means to them and their choice in which skin care ingredients they choose to use.
It is my belief that:
-It's important to minimize or eliminate the use of irritants and harmful ingredients that are used in skin care products.
-It's important to tap into the best benefits that nature AND science offer. There are skin benefits to using both naturally derived ingredients and ingredients formulated scientifically.
– Nature offers us a slow and steady course that works gently with the skin (with proven results), while science offers the more advanced (and sometimes intensive ingredients) that can be required as we age.
-Choosing skin care products to use on your skin should fit in with your own personal belief system of how you want to care for yourself. You need to use what is right for you.
-Most people would prefer to avoid taking prescription medication for their skin if they could achieve the same—or better— results with skin care products and professional skin treatments. (We have had many clients that chose to take themselves off of acne or rosacea prescription medication because of the results they were getting by using skin care products exclusively for the needs of their skin type. See our nine skin types.)
– Many people think they have sensitive skin because they get irritated to harsh products. But read why it's the harsh products that are the problem, not their skin.
What we use in the Renée Rouleau skin care products
-Lightweight, non-pore clogging formulas
-Cold-pressed, herbal plant extracts & essential oils
-Pure, cold processed, plant based carrier oils
-Performance ingredients at effective levels (To ensure the formula remains potent)
-Special delivery vehicles (To enhance penetration and absorption)
-Cruelty-free ingredients (Products tested on humans, not animals)
-Simple packaging (You pay for what's inside the bottle, not fancy packaging!)
Pay attention to the ingredients that are being used in your skin care products. If any of the below ingredients are listed, I highly suggest you avoid them.
What we avoid in the Renée Rouleau skin care products
-Mineral Oil & Petrolatum (Pore-clogging and suffocating to the skin)
-SD Alcohol 40 and Denatured Alcohol (The "bad" alcohols commonly found in toners. They are extremely drying)
-Isopropyl Myristate & Isopropyl Palmitate (Can cause blackheads. Read the best way to remove blackheads)
-Synthetic dyes (Can be a skin irritant)
-Synthetic fragrances in our skin care products (The #1 cause of allergic reactions to products. Avoid products containing the word "fragrance" or "parfum" on the ingredient listing)
-Known sensitizers and verified harmful ingredients (Ingredients that can cause irritation or contain carcinogens)
-Heavy oils (Suffocates the skin and leave it feeling greasy)
-Sodium or Ammonium Laureth/Lauryl Sulfate (Extremely drying and irritating to the skin)
-Apricot kernels, or seed/shell powders (Natural particles found in facial scrubs that can scratch and irritate the skin causing bacteria to spread)
Note: -Parabens (This is a preservative. Not all of the Renée Rouleau products are paraben-free but most are. Those that are paraben-free will be indicated in the product description on our website. However, parabens have not been shown to be harmful)
In regards to parabens, it is my belief that any skin care company that continues to spread this misinformation about parabens, despite all of the recent conclusions resulting from further research, is using fear tactics to persuade the consumer to purchase their product. I hear it all the time and I believe this is completely wrong and dishonest. I too feel more research needs to be done (and it is), but to market products based on inconclusive data is just not right.

For more information about parabens, Read: Five Ingredient Myths You Need To Know
Which brings me to my final point.
People will often ask "I was reading on a website that (name of ingredient) is toxic and has a lot of chemicals in it that are supposed to be unhealthy and I want to avoid using that on my skin." The key to any study or claim is to know at what percentage of ingredients were used in the test. For example, an ingredient used at 4% or higher may claim to be harmful but if an ingredient is under 4% then it could very well be safe. It all boils down to percentages used in a product and unfortunately, the consumer doesn't have access to this by looking at a list of ingredients. Skin care ingredients are just not black or white as you may be lead to believe. It's actually very complicated.  But, I do believe that the above list of ingredients that I suggest you to avoid are generally not beneficial to the skin–in any percentage. In addition, there are certain impure forms of certain contaminant ingredients that may contain carcinogens but when you only use the pure forms, these do not contain carcinogens whatsoever. So just because you hear an ingredient is bad, doesn't necessarily mean this is the case in all products.
Read: How Do Renée Rouleau Products Compare To Other Skin Care Lines?
While it is important to stay educated and informed about skin care ingredients, it will also be challenging to really sort it all out. One company will tell you one thing, and another company will tell you the complete opposite. Then you'll read about a study on the internet, and then another site will completely undermine the study (often times with valid points.) And do know that when you hear an ingredient study says "may be linked to cancer" this is very different than "it does cause cancer."  So when choosing skin care products, you need to not only find a company whose products give you results, but essentially one that you trust and believe in and I hope you find that with me and my company, Renée Rouleau Skin Care. I believe you will.
Read: What's The Best Chemical-Free Sunblock For Sensitive Skin?
Read: Renée's Six Step Plan For Evaluating Your Skin Care Products
Read: What I Know For Sure About Skin
Which skin care products are best for you? See our nine skin types or take the Skin Type Quiz and get products recommended.
Need expert advice from a licensed esthetician? Schedule a virtual consultation to get customized advice in person, over the phone or online via Skype or FaceTime.
For more expert advice check out the blog. Also sign up for our skin tip e-newsletter, follow Renée Rouleau on Twitter and Instagram and join the discussion on our Facebook page. You'll be your own skin care expert in no time. Get the #ReneeRouleauGlow!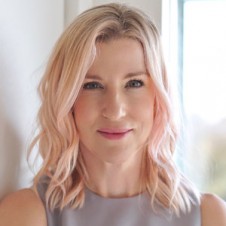 Celebrity Esthetician & Skincare Expert
As an esthetician trained in cosmetic chemistry, Renée Rouleau has spent 30 years researching skin, educating her audience, and building an award-winning line of products. Trusted by celebrities, editors, bloggers, and skincare obsessives around the globe, her vast real-world knowledge and constant research are why Marie Claire calls her "the most passionate skin practitioner we know."