It's a fact: The ocean is one big sun reflector. You're more at risk for sunburns and sun damage on the shore than anywhere else.
Here's my expert tips to keep your skin safe this summer:
Discontinue use of AHA's: Using exfoliants regularly (such as Glycolic Acid) have been shown to increase sun sensitivity by 45 percent. It's best to discontinue use of AHA's seven days prior to the beach.
Sunscreen: It's not the SPF number that is as important, it is how often and generously you apply.  When it comes to SPF, I prefer SPF 30 reapplied as often as every hour.
Be aware of oily skinned areas: The areas of your face where you have larger pores will always produce more oils.  These natural oils can breakdown sunscreens more quickly, so pay attention and reapply more often.  For example, the nose area acts as a natural reflectant.  Pay attention to your nose, or any area, that is getting shiny…
Apply sunscreen in forgotten areas: hairline, ears, tops of feet, toes, eyelids.
Don't think you are safe in the shade: You still get sun under an umbrella, especially by the ocean. Because the water reflects light you still need to apply and reapply sunscreen. The umbrella is not a safety net.
Wear a hat and sunglasses: If the goal is to help protect your skin from premature aging, a hat and sunglasses can be the extra coverage you need for your face.
Got acne? Go for a swim: The salt in the ocean water helps destroy bacteria, which can clear up your breakouts. Renée Rouleau Daily Protection SPF 30 is a great sunblock for oily, acne-prone skin.
Rinse off the saltwater: The same water that is destroying bacteria is also very dehydrated (great for blemishes, not for dry skin). Make sure to rinse off before leaving beach. When you get home, wash with Renée Rouleau Luxe Mint Cleansing Gel—so refreshing for summer!
Wear mineral makeup: For extra protection, most mineral powders have an SPF rating of 20 and will give you a finished look without being too heavy for the beach. I personally use and recommend ColoreScience SPF 50 mineral powder.
What if you applied sunscreen but still got a sunburn? It is a case of misapplication.  The most common problems are:
Too little sunscreen applied
Not applied every hour
Sunscreens wear off, sweat off and wash off.  Applying liberally and often makes all the difference.  If you want to look young, avoid the sun. A little sun means a little damage; a lot of sun means a lot of damage.  The choice is yours.
Summer means fun at the beach – relax and enjoy but be safe with your skin!
Which products are right for your skin? See our nine skin types and get products recommended.
Need expert advice from a licensed esthetician? Schedule My Skin Prescription to get personalized advice in person, over the phone or via Skype or Facetime.
For more expert skin advice, check out Skin Source–the A-Z guide on all things skin. Also sign up for our skin tip e-newsletter, follow Renée Rouleau on Twitter and join the discussion on our Facebook page. You'll be your own skin care expert in no time!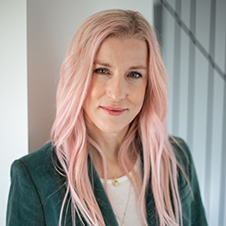 Celebrity Esthetician & Skincare Expert
As an esthetician trained in cosmetic chemistry, Renée Rouleau has spent 30 years researching skin, educating her audience, and building an award-winning line of products. Her hands-on experience as an esthetician and trusted skin care expert has created a real-world solution — products that are formulated for nine different types of skin so your face will get exactly what it needs to look and feel its best. Trusted by celebrities, editors, bloggers, and skincare obsessives around the globe, her vast real-world knowledge and constant research are why Marie Claire calls her "the most passionate skin practitioner we know."