Updated 1/12/18. I'm often asked, "What is the best eye cream for reducing dryness and softening my wrinkles?" I can certainly recommend some excellent eye creams but there are a few things you really need to know first. After all, my blog is dedicated to educating you, the consumer so you can make more informed decisions when it comes to purchasing skincare products.
For starters, eye creams really do work and you should be using one. However, if you're using an eye cream thinking you'll get a quick fix, unfortunately, this won't happen. More invasive treatments, such as Botox, can dramatically smooth eye wrinkles away fairly quickly. An eye cream, on the other hand, simply cannot do this. Eye creams will help to create an environment of moisture to prevent wrinkles and keep this area moist and younger-looking, so this is a great reason to commit to applying one morning and night. Skin cells are like fish and need water to live, so you need to keep hydration levels up to prevent moisture evaporation.
For an example of the powerful effects of topical moisturization, I always refer back to a study done on stretch marks in pregnant women. It showed that women who applied lotion to their stomachs several times a day (any kind of lotion, no specific magic ingredient) had fewer stretch marks than those who rarely moisturized. When the skin is hydrated topically, it keeps the skin's structure intact. This, in turn, keeps it supple so there is less wear and tear. The bottom line is, moisturizing definitely works. With regards to the eye area, since this skin is constantly moving from smiling, squinting and rubbing, an eye cream will prevent collagen and elasticity breakdown. The result is fewer premature lines and wrinkles.
Now onto five things you need to know about eye creams.
1. Your eye cream won't work well if you have dry skin cell buildup under the eyes. To help manage dryness and soften fine lines and wrinkles around the eyes, moisturizing with an eye cream alone won't cut it. You must use a gentle exfoliant around the eye area to remove the dryness so fresher, plumper cells come to the surface of the skin and your eye cream can give better results. Trying to moisturize cells that are already expired won't get you very far. Recommended product: Overnight Eye Serum.
2. Don't apply eye cream too close. When using an eye cream underneath the eyes, it should be applied only to the orbital bone which is the bone just at the top of the cheekbone. The goal is to avoid applying it too close to the lash line because every time you blink, your lashes will lift microscopic amounts of product, which might eventually get deposited into your eyes. Anything that enters the eyes can be an obvious irritant and cause unnecessary puffiness which leads to premature weakening of the skin's elasticity.
Speaking of applying it too close, you'll also want to use your ring finger. It is considered to be the weakest, and therefore the most gentle, finger for the gentlest application to the delicate tissue under the eyes. The eye area is delicate and repeatedly pulling on the skin there can lead to wrinkles.
3. Start using an eye cream as early as age 20. Of all the preventative aging products that one can use (aside from sunscreen), eye cream is the one to get on early. By using eye cream at a young age, you can help prevent the formation of wrinkles in the eye area since it is the first part of the face that shows signs of aging. For those in their 20s, you only need something lightweight which is enough to give protection to keep the skin cells hydrated. Instead of a cream, look for more of a cream/gel formulation. Recommended lightweight eye cream: Vitamin C Eye Brightener.
4. Avoid eye creams with irritating and heavy ingredients. Since the skin underneath the eyes is so thin and sensitive, you must choose your formula carefully. I see so many eye creams that are poorly formulated, in my opinion. First, you want to make sure that your eye cream is not loaded up with too many oils giving it a greasy feel. These heavy oils can weigh down the delicate skin tissue of the eye area and, over time, weaken elastin fibers causing premature wrinkles. Also, these can easily migrate into the eyes while you sleep and cause puffiness when you wake up in the morning. Not good for the eye area!
Secondly, you'll want to avoid formulas that use synthetic fragrances. These are added to give the product a scent but can lead to watery, irritated and rashy eyes. Avoid eye creams that have the ingredients "fragrance", "perfume", "natural fragrance" or "parfum" listed on the bottle or jar. Another good rule of thumb is simply to smell the product. If it's highly fragranced, then you'll want to skip this. I've seen many organic eye products that don't use synthetic fragrance but are loaded up with natural essential oils which can also easily inflame the skin.
5. An eye cream should not only have moisturizing ingredients but firming ingredients, too. The skin around the eyes needs more than just moisture. Since it's so thin and gets so much wear and tear from squinting, smiling and rubbing, you need to make sure you're using an eye cream formula that helps to keep the skin tissue intact, as much as possible. I really like eye creams that use 'peptides' that are short or long-chain amino acids. These can penetrate easily through the skin's barrier and may help send a signal to your skin to create more collagen. There are many different types of peptides but generally, they all help the skin's firming mechanisms to return to a more youthful-looking appearance. Recommended eye cream: Total Eye Repair Creme
Prevention is everything when it comes to the skin and this most certainly includes the eye area. The key to having smooth and youthful-looking skin around the eyes is simply to give it plenty of tender loving care using the right type of products. I hope this provides some new insight on the importance of using eye cream. I use one faithfully!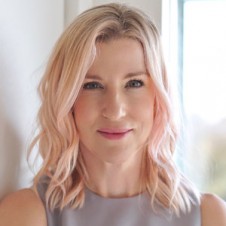 Celebrity Esthetician & Skincare Expert
As an esthetician trained in cosmetic chemistry, Renée Rouleau has spent 30 years researching skin, educating her audience, and building an award-winning line of products. Trusted by celebrities, editors, bloggers, and skincare obsessives around the globe, her vast real-world knowledge and constant research are why Marie Claire calls her "the most passionate skin practitioner we know."