Updated 8/22/15. Cleansers are a staple in a skin care routine, but I find that people will often put more thought (and more money!) into a moisturizer and not give as much thought to what they wash their skin with. I cannot stress the importance of using a good quality, well-formulated, sulfate-free cleanser to wash your skin. Here are five important things to look for when choosing a cleanser.
1. If a cleanser leaves your skin feeling tight or dry, it's NOT a fit for your skin type.
While you certainly want a cleanser to offer a nice cleansing experience, you don't want it to unnecessarily strip water out of the skin, which will encourage dead skin cells, resulting in unhealthy skin. When cleansing, the skin should feel clean, but never tight or dry. Look for a cleanser that is sulfate-free formula, as these will be balancing and hydrating to the skin—without overdrying. But what if you are using a gentle cleanser and your skin still feels tight afterward? After cleansing, you must IMMEDIATELY use an alcohol-free toner and moisturizer. If you leave your skin bare for more than 60 seconds, the moisture will start to evaporate out of the skin. Perform your skin care routine quickly, and be sure to always leave the toner damp on your skin. This will leave your skin protected and avoid the tight & dry feeling. See my recommendations for gentle, non-drying cleansers.
2. Cleansing with a bar of soap is a no-no.
Speaking of leaving your skin feeling tight or dry, anything that comes in a bar form (even if it says it's moisturizing) will automatically guarantee dehydrated skin after using. The binders that hold a bar of soap together naturally have a high pH balance, which will cause the skin to be stripped of moisture. Bar soaps may be suitable for the body, but not the face—despite what some companies will tell you or how expensive the soap may be. I've experimented with bar soaps through the years on my own skin, especially when I travel to France to visit family. I have tried cleansing my face with the French soaps my sister in-law has in her bathroom because, to me, there is something about a French soap that seems so luxurious and wonderful. However, every single time, my skin is left feeling tight and looking dehydrated. Trust me on this one and ditch the bar soap.
3. Avoid using cleansing oils.

The problem I have with using a cleansing oil to wash your face, is that although they can feel luxurious to use and do leave dry skin types feeling very soft after using it, the concentration of the oils leave a residue and barrier on the skin. This will prevent the active ingredients in your serum or moisturizer (when applied to the skin after cleansing) from getting deep within the skin where they need to go to provide the best benefits. Even if the facial oil appears to wash away easily and doesn't feel like it left a residue, it does, which is why the skin feels so soft afterwards. The purpose of cleansing is to remove oil, bacteria, dirt and debris from the skin and to provide a clean slate to the skin for the products to use afterwards to absorb deeply. It's important to do so with a gentle, non-drying cleanser but you want to make sure it's water-soluble so it rinses away clean without leaving this residue. Serums and moisturizers can create positive change and dramatic improvement in the skin and you don't want a barrier of oil to interfere with this process…
4. They can multitask as a shaving cream or gel.
Did you know that cleansers, whether foaming, lotion, or cream formula can substitute as a shaving product when you're in a pinch? They have skin softening properties that can make it easy for a razor to glide across. Many of my clients use Gentle Gel Cleanser to shave their legs.
5. Foaming gel, lotion or cream: choose the best one for your skin type.
It's really important that you match the cleanser to the needs of your skin, so that the first step in your routine is getting your skin off to a good start. Generally, gels are best used in the morning right before cleansing, while cleansing lotions do a better job at dissolving makeup off the skin in the evening. For best results, be sure to choose a formula that is best suited for your skin type.
So, remember, it is important to pay attention and follow these simple guidelines when it comes to choosing the correct cleanser, because it is the first step in your routine and certainly an important one. My favorite cleanser is Luxe Mint Cleansing Gel. It really gives a glow.
Read: Is the Clarisonic Brush Harmful or Helpful to the Skin?
Read: Gel, Lotion Or Cream: Which Cleanser Is Best?
Read: Five Ways To Hydrate Oily, Acne-Prone Skin Without Causing Breakouts
Which skin care products are best for you? See our nine skin types or take the Skin Type Quiz and get products recommended.
Need expert advice from a licensed esthetician? Schedule a virtual consultation to get customized advice in person, over the phone or online via Skype or FaceTime.
For more expert advice check out the blog. Also sign up for our skin tip e-newsletter, follow Renée Rouleau on Twitter and Instagram and join the discussion on our Facebook page. You'll be your own skin care expert in no time. Get the #ReneeRouleauGlow!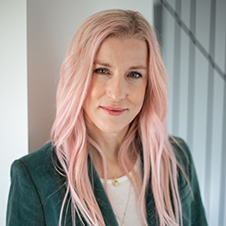 Celebrity Esthetician & Skincare Expert
As an esthetician trained in cosmetic chemistry, Renée Rouleau has spent 30 years researching skin, educating her audience, and building an award-winning line of products. Trusted by celebrities, editors, bloggers, and skincare obsessives around the globe, her vast real-world knowledge and constant research are why Marie Claire calls her "the most passionate skin practitioner we know."