It is challenging to deal with blemishes, breakouts and cystic acne. Although there is no cure for acne, these five skin care tips will help to promote healthier, clearer, and even-toned skin.
Skin Tip #1: Don't over-dry your skin with harsh cleansers and alcohol-based toners. Most cleansers and toners, formulated for problem skin, are designed to dry out breakouts and so they contain strong detergents and alcohols. Drying out infected breakouts where active blemishes are present may be helpful for destroying acne-causing bacteria, but the harsh ingredients will dehydrate non-broken out areas resulting in dry skin cell buildup. This layer of dehydrated skin cells will trap oil and acne-causing bacteria under the skin, which will ultimately cause an increase in breakouts–the last thing your skin needs! Be sure to purchase cleansers that are labeled 'sulfate-free' and avoid the ingredients Sodium Laureth (or Lauryl), Sulfate, and Ammonium Laureth Sulfate. These ingredients can be extremely dehydrating to the skin. See our collection of gentle, sulfate-free cleansing gels and cleansing lotions…
Skin Tip #2: Use oil-free moisturizers in the morning and at night. When breakouts occur we tend to avoid any and all moisturizing agents. This is because moisturizers have a reputation of clogging pores and are often associated with leaving an oily feel on the skin's surface. But did you know that NOT using a moisturizer can cause even more break outs? Here is why: Bacteria breeds in oil so when moisturizer is avoided, the skin dehydrates and sets off a response to produce more oil. This newly produced oil accumulates on the skin, resulting in a breeding ground for bacteria, which makes existing breakouts last longer and leaves a hospitable environment for potential breakouts to form. The skin needs water not oil. Use an oil-free, water-soluble lotion (see our Skin Recovery Lotion and Skin Clarifying Gel) to help keep your skin hydrated and balanced–with less blemishes.
Skin Tip #3: Use products containing Salicylic Acid. This ingredient is a keratolytic beta hydroxy acid (BHA).  It is commonly known for its ability to smooth the skin without causing irritation while it reduces acne-causing bacteria and oil. Salicylic acid helps to prevent blemishes and penetrates the pores to help clear out impurities. These properties not only help prevent acne, but salicylic acid is an excellent ingredient that also prevents blackheads after a deep pore cleansing facial. Because of its skin regulating properties,you will usually find salicylic acid in cleansers and moisturizers formulated for breakout prone skin as well as in acne spot treatments. It's a fabulous ingredient with proven results. See Renée Rouleau products that use Salicylic Acid: BHA Clarifying Serum,  AHA/BHA Deep Pore Cleanser, Triple Berry Smoothing Peel, Daytime Blemish Gel and Skin Clarifying Gel.
Skin Tip #4: Avoid picking at the skin. While this tip may seem obvious, it is imperative that we understand that although breakouts cannot always be avoided, you CAN control what happens once you get the breakout. The truth of the matter is, a blemish usually lasts 5-7 days, but the red or dark scar from picking at the blemish, can linger for weeks—or even months.
Skin Tip #5: Identify your blemishes and treat them accordingly. Not all blemishes are equal so before you apply a spot treatment, you need to identify what kind of blemish it is.
Acne cysts- These are those hard, sore bumps under the skin (most often occurring in the chin and jaw area) that linger for weeks. Your best bet is to leave it alone. Since the infection is not on the surface, traditional spot treatment drying lotions will only dry out your skin, which will cause peeling. Instead of making matters worse, apply ice or use Renée Rouleau Anti-Cyst Treatment.

Whiteheads/closed comedones- Little clogged bumps under the skin that aren't red or sore, just little white-ish bumps under the skin also known as "clogged pores." Since these have no infection (meaning they aren't sore), using harsh acne products will only make whiteheads worse by causing dry skin cell build up, which will trap oil in the skin longer. Exfoliate! Steer clear of the dead skin cell buildup to help the clogged pores purge naturally. A good deep pore cleansing facial is also beneficial for removing the impurities within the pores.
Papules- The next stage past a closed comedone (whitehead) where bacteria has caused inflammation and infection resulting in a painful, red blemish. The main difference between a papule and a pustule is that pustule is the next stage where dead bacteria and dead skin cells rise to the surface causing yellow pus. The main symptom of a papule is inflammation and irritation so the goal is not to dry it out with acne products but rather to calm down the inflammation by using topical cortisone cream (found at the drug store) and ice compresses followed by a soothing mask like Renée Rouleau Bio Calm Repair Masque. These both will reduce the painful inflammation.
Pustules- These are inflamed blemishes that contain pus. Pustules are your traditional "zits" that are most likely to cause post-breakout red or dark scars IF you don't properly know how to care for them. You MUST NOT touch these until you can see a whitehead. Then you can carefully extract the infected pus and immediately spot treat with our Night Time Spot Lotion. Our Daytime Blemish Gel works very well, too.
Follow these tips for clearer, blemish-free skin!
Read: Are You Guilty Of Picking At Your Skin?
Read: In Your 20s? The 10 Best Ways To Prevent Wrinkles— Starting NOW
Read: Five Ways To Hydrate Oily, Acne-Prone Skin Without Causing Breakouts
Read: I Share My Favorite Skin Care Ingredients On The Dr. Oz Show
Which skin care products are best for you? See our nine skin types or take the Skin Type Quiz and get products recommended.
Need expert advice from a licensed esthetician? Schedule a virtual consultation to get customized advice in person, over the phone or online via Skype or FaceTime.For more expert advice check out the blog. Also sign up for our skin tip e-newsletter, follow Renée Rouleau on Twitter and Instagram and join the discussion on our Facebook page. You'll be your own skin care expert in no time. Get the #ReneeRouleauGlow!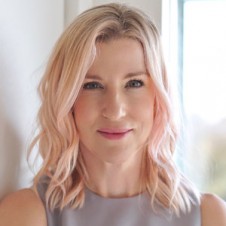 Celebrity Esthetician & Skincare Expert
As an esthetician trained in cosmetic chemistry, Renée Rouleau has spent 30 years researching skin, educating her audience, and building an award-winning line of products. Trusted by celebrities, editors, bloggers, and skincare obsessives around the globe, her vast real-world knowledge and constant research are why Marie Claire calls her "the most passionate skin practitioner we know."