While the internet is an amazing resource for information, when a rumor gets out there, it spreads like crazy on the web and when people read it they may consider it to be factual.
One such skin care rumor that has swirled around on the internet for a while now is that octinoxate–the most common sunscreen ingredient in the world– causes cancer. Then the other day I was reading one of the handled bags from a recent Lululemon purchase and was shocked when I read the following printed on their bag: "Sunscreen absorbed into the skin might be worse than sunshine. Get the right amount of sunshine." What? Did I really read this correctly on a Lululemon bag? Why is a fitness clothing company implying this claim on their cute bags that are given out in the stores? While I'm certainly okay with getting the right amount of sunshine as I do many of my own workouts outdoors, I am not okay with the comment implying that sunscreens may be worse than sunshine. This is wrong and misleading. Can we say melanoma–one of the deadliest forms of cancer??? There is so much scientific evidence that excessive sun exposure can increase your chances of skin cancer.  (Read more about melanoma here.)
So does sunscreen cause cancer? No. This is simply not true because there is no study at all that proves octinoxate causes cancer, and without a proven scientific study, this claim simply can be not accurate and true.
Some cosmetic brands that do not use this ingredient in their sunscreens will use scare tactics to get consumers to believe that their product is safe and others are harmful. This has been the case with parabens and I have spoken publicly about it. Instead, they use the phrase "linked to cancer" to scare the public to buy their product, instead of "proven to cause cancer"– and there is a huge difference between the two.
In some studies where octinoxate is "linked" to cancer, the ingredient has been placed in high concentrations directly onto various types of cells taken from skin or other areas of the body (liver, uterus) or was fed to rats or mice in their food. One such study, conducted by researchers at the University of Zurich in Switzerland in 2004, found evidence of endocrine disruption activity in rats fed octinoxate but did not find a link to cancer.*1 Shortly after the 2004 study was published, another research group in Australia found detectable amounts of octinoxate in the stratum corneum and epidermis layers of the skin 24 hours after applying the ingredient to intact skin, but the amount found was 5 times less than studies where octinoxate was applied directly to human keratinocytes in a Petrie dish.
Bottom line: There is no evidence or information about octinoxate causing cancer. Trust me, if there were valid, published studies about octinoxate as a cause of cancer, we would all know about it.
*1 – Endocrine activity and developmental toxicity of cosmetic UV filers–an update,
Schlumpf et al, Toxicology, 2004, Dec 1: 205 (1-2): 113-22.
*2 – Sunscreen penetration of human skin and related keratinocyte toxicity after topical application,
Hayden et al, Skin Pharmacol Appl Skin Physiol, 2005: 18.170-174.
Read: Can Exfoliating Your Skin Prevent Skin Cancer?
Read: Why Your Sunscreen May Not Be Protecting Your Skin Enough
Read: Five Essentials to Stay Tan-Free at the Beach
Read: Skin Care Ingredients to Use and Avoid for Normal Skin, Sensitive Skin, Dry Skin, Oily Skin and Problem, Acne-Prone Skin
Which products are right for your skin? See our nine skin types and get products recommended.
Need expert advice from a licensed esthetician? Schedule My Skin Prescription to get personalized advice in person, over the phone or via Skype or Facetime.
For more expert skin advice, check out Skin Source–the A-Z guide on all things skin. Also sign up for our skin tip e-newsletter, follow Renée Rouleau on Twitter and join the discussion on our Facebook page. You'll be your own skin care expert in no time!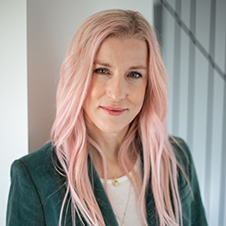 Celebrity Esthetician & Skincare Expert
As an esthetician trained in cosmetic chemistry, Renée Rouleau has spent 30 years researching skin, educating her audience, and building an award-winning line of products. Trusted by celebrities, editors, bloggers, and skincare obsessives around the globe, her vast real-world knowledge and constant research are why Marie Claire calls her "the most passionate skin practitioner we know."