Everyone loves a product that multi-tasks so being able to get two or more benefits out of a product certainly seem ideal. Tinted moisturizers, foundation makeup, mineral powders  and BB creams with sunscreen built into each are all examples of products that claim to do just that. But are you really getting adequate sun protection when using these?
The answer is no. This is because the amount of sunscreen required by the FDA during SPF testing procedure is much more than most people apply in real life. According to an FDA insider, in order to get the proper amount of an SPF 15 in one of these multi-tasking products you would have to apply seven times the amount than most people wear. You really need to load it on thick and most people just don't.
Adequate sun protection from sunscreen (whether in foundation makeup, mineral powder or even plain old sunscreen) has always been about how generously you apply it and not even about the number.
Did you know? SPF 30 offers only 4% more sun protection than an SPF 15. And an SPF 45 offers only 2% more than an SPF 30. The higher up you go, that percentage lessens. This is why the FDA wants to ban sun protection products over SPF 50 because it gives consumers a false sense of protection, along with the fact that there is no scientific proof that anything over an SPF 50 protects more anyway.
I suggest that you first use broad-spectrum UVA/UVB-protecting sunscreen moisturizer like Daily Protection SPF 30 applied generously to the face, neck and exposed chest and then secondly apply makeup or mineral powder containing SPF over your sunscreen like ColoreScience SPF Mineral Powder. I do believe that makeup and powders with sunscreen can certainly offer additional protection, but not when used alone for the reason I expressed previously.
Knowing that the #1 cause of wrinkles comes from UV exposure, it's so important to wear sunscreen 365 days a year and you must make sure you're really protected adequately.
I'm headed to St. Croix for summer vacation next week, read my five essentials to stay tan-free at the beach!
Read: How To Prevent Summer Sun Spots
Read: How To Apply Sunscreen To The Face And Neck
Read: Four Big Mistakes People Make With Their Skin
Which skin care products are best for you? See our nine skin types or take the Skin Type Quiz and get products recommended.
Need expert advice from a licensed esthetician? Schedule a virtual consultation to get customized advice in person, over the phone or online via Skype or FaceTime.
For more expert advice check out the blog. Also sign up for our skin tip e-newsletter, follow Renée Rouleau on Twitter and Instagram and join the discussion on our Facebook page. You'll be your own skin care expert in no time. Get the #ReneeRouleauGlow!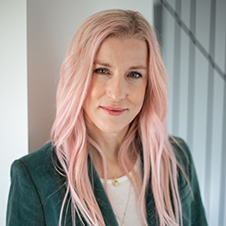 Celebrity Esthetician & Skincare Expert
As an esthetician trained in cosmetic chemistry, Renée Rouleau has spent 30 years researching skin, educating her audience, and building an award-winning line of products. Her hands-on experience as an esthetician and trusted skin care expert has created a real-world solution — products that are formulated for nine different types of skin so your face will get exactly what it needs to look and feel its best. Trusted by celebrities, editors, bloggers, and skincare obsessives around the globe, her vast real-world knowledge and constant research are why Marie Claire calls her "the most passionate skin practitioner we know."