While I know this is a topic I wouldn't normally discuss on this blog, this is a personal subject for me, and it does in fact relate back to skin care.
Many years ago, I went through a phase for a few years where I struggled with yeast infections, sometimes getting them as often as once a month, but most of the time bi-monthly. I frequented the gynecologist's office and experimented with many different prescription medications, and did find one that successfully made it go away, but they would still always reoccur. As someone who doesn't like to rely on prescription medication, I decided to do my own research to help figure out a better solution.
What I learned about yeast infections is they can be a result of an upset in the pH balance of the vaginal area. When the balance of good and bad bacteria is thrown off, it can create yeast overgrowth. Because I'm in skin care and understand the concept of pH balance and why it is so important to use pH neutral cleansers on your face (which is why all my cleansing gels are pH balanced and sulfate-free), I decided to use my Purifying Face Wash to wash with "down there," as opposed to a heavily-perfumed, high-foaming shower gel that I had been using. Much to my surprise, I noticed immediate results, and didn't get another yeast infection until nine months later! I didn't change anything up other than using this cleanser, so I am personally convinced that using a gentle pH neutral cleanser was the cure for me.
The pH scale ranges from 1-14, with 1 being very acid, 7 neutral, and 14 very alkaline. The idea pH level is 7.35 and your body fights hard to maintain this normal level. Purifying Face Wash has a pH of 7.3, so it is in the perfect range to use on your body. It is free of colorants, dyes, perfumes, parabens and is extremely gentle–unlike most shower gels and soaps…
So if you struggle with yeast infections, you may want to consider using a gentle pH neutral cleanser, or better yet my Purifying Face Wash.
Have you found anything helpful other than prescription medications? Leave your comments below.
Which skin care products are best for you? See our nine skin types or take the Skin Type Quiz and get products recommended.
Need expert advice from a licensed esthetician? Schedule a virtual consultation to get customized advice in person, over the phone or online via Skype or FaceTime.
For more expert advice check out the blog. Also sign up for our skin tip e-newsletter, follow Renée Rouleau on Twitter and Instagram and join the discussion on our Facebook page. You'll be your own skin care expert in no time. Get the #ReneeRouleauGlow!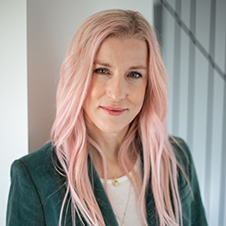 Celebrity Esthetician & Skincare Expert
As an esthetician trained in cosmetic chemistry, Renée Rouleau has spent 30 years researching skin, educating her audience, and building an award-winning line of products. Trusted by celebrities, editors, bloggers, and skincare obsessives around the globe, her vast real-world knowledge and constant research are why Marie Claire calls her "the most passionate skin practitioner we know."