As an 
esthetician
 and someone who has spent the last 25 years working hands-on with skin, I know a thing or two about skin types and how the skin behaves with age, environment, genetics, diet and lifestyle. I believe everyone fits into a specific type, but I find the standard skin types—dry, normal, sensitive and acne-prone—too generic. I believe there are actually 
nine different skin types
 and when I work with clients, I can determine which of these nine skin types describes their skin.
 However, can your skin type change from season to season or even year to year? 
The simplest answer is yes, your skin type can change, but generally it will slowly occur over the course of a few years (like every 7-9 years) instead of drastically changing from season to season. During seasonal changes, it is possible for certain conditions to intensify, such as oily skin types getting oilier and dry skin getting drier in the winter, but for the most part, your genetic skin type still has the same traits seasonally.
The skin is an organ and influences that can cause drastic changes to your skin include:
-Medication
-Extreme stress
-Hormonal shifts (pregnancy, menopause)
-Skin care products (changing to a new routine that may not be the best fit)
At times, it might be difficult to determine what is causing changes in your skin because these changes can be gradual. The best and easiest way to address skin type changes is to seek out professional help from an esthetician.
Remember to listen to your skin and know that it is unique and needs to be treated as such. Don't go it alone when it comes to your skin's changing needs so that you can be sure your routines and products are appropriate for your skin type. Don't know your skin type? Take our Skin Care Quiz.
Which skin care products are best for your skin? 
Take our Skin Type Quiz
 and get products recommended.
Need expert advice from a licensed esthetician? Schedule My Skin Prescription to get personalized advice in person, over the phone or via Skype or Facetime.
For more expert skin advice, check out the blog. Also sign up for our skin tip e-newsletter, follow Renée Rouleau on Twitter and Instagram and join the discussion on our Facebook page. You'll be your own skin care expert in no time.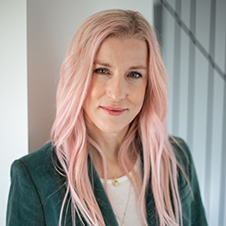 Celebrity Esthetician & Skincare Expert
As an esthetician trained in cosmetic chemistry, Renée Rouleau has spent 30 years researching skin, educating her audience, and building an award-winning line of products. Trusted by celebrities, editors, bloggers, and skincare obsessives around the globe, her vast real-world knowledge and constant research are why Marie Claire calls her "the most passionate skin practitioner we know."