You most likely have heard that certain foods like chocolate and greasy french fries can contribute to breakouts. While I do believe that certain foods can cause breakouts, these two aren't ones that I believe are a big problem. (Although I've had a few clients through the years claim that chocolate is a cause for them.) The ones that seem to be the biggest culprit for my clients are dairy foods, especially if their breakouts are deep cysts under the skin, so those are the ones I suggest cutting back or cutting out completely to determine if they are the cause for these breakouts. Try Anti-Cyst Treatment to help to heal stubborn, cystic acne–fast. Some studies have found that sugary carbohydrates may have an effect in causing acne also.
Read: Why Does Eating Dairy Cause Cystic Acne?
The challenge is that every person's body will always react differently, so there is simply no one-size-fits-all culprit for which foods will cause your skin to breakout – if any at all.But one tip I like to share with my clients who experience acne is to keep a food diary and write down everything you eat, every single day in detail. Grab a notebook that you can carry with you in your handbag (or use notes in your phone) and start keeping track of everything that goes in your mouth. If you eat a pizza, be sure to list all the toppings too. Every type of food should be recorded. Generally, food-related blemishes occur 24-48 hours after eating the potential culprit. So when you do get new breakouts, assuming nothing else has changed in your lifestyle or with your skin care products, you can look back and see what you were eating. It may be hard to pinpoint what it is, but if you continue to track your diet in detail, then you may start to see a pattern in eating certain foods when new breakouts appear…
Read: Five Skin Care Tips To Reduce Acne, Cysts And Blemishes
Acne is very challenging to figure out, and for many, food will not never play a part at all, but it's certainly worth exploring to see if it's a trigger for yours.
Read: 11 Causes Of Acne
Read how hormones affect the skin in your teenage years, 20s, 30s, 40s and 50s
Read: What's The Best Spot Treatment For Blemishes?
Which skin care products are best for you? See our nine skin types or take the Skin Type Quiz and get products recommended.
Need expert advice from a licensed esthetician? Schedule a virtual consultation to get customized advice in person, over the phone or online via Skype or FaceTime.
For more expert advice check out the blog. Also sign up for our skin tip e-newsletter, follow Renée Rouleau on Twitter and Instagram and join the discussion on our Facebook page. You'll be your own skin care expert in no time. Get the #ReneeRouleauGlow!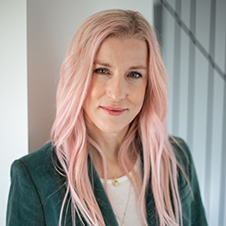 Celebrity Esthetician & Skincare Expert
As an esthetician trained in cosmetic chemistry, Renée Rouleau has spent 30 years researching skin, educating her audience, and building an award-winning line of products. Trusted by celebrities, editors, bloggers, and skincare obsessives around the globe, her vast real-world knowledge and constant research are why Marie Claire calls her "the most passionate skin practitioner we know."