The 1960s had cold cream, the 1980s featured alcohol-based astringents, and now we have acids, enzymes and at-home chemical peels with potency unheard of just a few years ago. In the right hands, today's exfoliating treatments work wonders. But too many women (particularly young women in their 20's and 30's) are going too far, too often–when they think they are doing right.
Exfoliation = the removal of surface dry skin cells.  It's considered one of the most important techniques that people can perform on their skin to resolve certain skin problems as well as achieve healthy, glowing and young-looking skin.
Never before have there been more potent and powerful gels, acids and peels available for skin care enthusiasts to keep their skin looking young. That's the good and bad news.  While peels and exfoliants can work wonders for skin, too much of a good thing can cause major damage–and I see it often…
The benefits of exfoliation:
-open clogged pores
-stimulate lipid production to keep skin moist and the barrier intact
-promote cell turnover
-remove dryness and surface flakiness
-break up pigmented cells to reduce
-smooth the texture of the skin
-soften the appearance of fine lines, wrinkles, chicken pox scars and acne scars
-make large pores appear less noticeable
-an increased sun sensitivity by 45% putting the skin at risk for sunburns
-encourage new collagen formation
These days, I've noticed the trend, "If it's not burning or stinging, it's not working." Clients won't come right out and say this to me, but I know they are thinking it. In the quest to look younger, people are doing too many aggressive exfoliating treatments (at home and in spa) that are actually injuring their skin.
Too much exfoliation can cause:
-a stripped barrier function causing dehydration, flaking, redness and inflammation
-dryness (moisture seeps out of cells)
-aging due to chronic and prolonged inflammation
-a destruction of healthy cells
-a stimulation of melanin activity resulting in an increase of hyperpigmentation
-products to sting and irritate the skin (due to stripped barrier function)
So, you've over-exfoliated…now what to do?

Here are some simple solutions to repair your skin:
-Make sure you always use as directed…it's as easy as reading the directions
-Use facial scrubs with round grains that roll easily over skin and do not apply a lot of pressure (All Renée Rouleau scrubs use round grains only)
-Avoid toners containing alcohol (All Renée Rouleau toners are alcohol-free)
-Give your skin balance with a little of everything – not too much of one thing
-Look for ingredients like ceramides, hazelnut, rose hips seed oil, borage, jojoba, and soybean; they help to build up the skin s barrier and help it to keep it intact. Phytolipid Comfort Cream is my favorite cream and is excellent in repairing over-exfoliated skin to bring it back to a healthy, less-irritated state
-Avoid washing with harsh cleansers and opt for a baby washcloth that is gentler on skin. Choose cleansers that are sulfate-free like all Renée Rouleau cleansers
-Always wear a sunscreen 365 days a year – rain or shine to keep sun sensitivity at a minimum
-Avoid using Vitamin C serums that cause a tingly sensation on the skin (Use a gentle, no-sting, stable serum like Vitamin C&E Treatment)
-Avoid using mint or menthol-based products that can cause a tingly sensation on the skin until the skin is repaired
-Use an all-mineral, chemical-free sunblock formulated for sensitive skin like Age Defense Moisturizer SPF 30
-Keep the skin cool with a gel-based, hydrating mask like Bio Calm Repair Masque
-Discontinue using the Clarisonic brush until the skin is repaired (Read: Is The Clarisonic Brush Harmful Or Helpful To The Skin?)
Bottom line: Go easy on your skin. Your intention to help your skin may in fact be harming your skin. Be sure to listen to your skin, as it will tell you when something is too much. If your skin is irritated, it will let you know and you have to respect that. Always work with Mother Nature, never against her.
Read: Dermatologist Vs. Esthetician: Who Should You See For Your Skin?
Which products are right for your skin? See our nine skin types and get products recommended.
Read: Must-Have Skin Care Ingredients For Those Who Exfoliate Regularly
Read: How Do Renée Rouleau Products Compare To Other Skin Care Lines?
Which skin care products are best for you? See our nine skin types or take the Skin Type Quiz and get products recommended.
Need expert advice from a licensed esthetician? Schedule a virtual consultation to get customized advice in person, over the phone or online via Skype or FaceTime.
For more expert advice check out the blog. Also sign up for our skin tip e-newsletter, follow Renée Rouleau on Twitter and Instagram and join the discussion on our Facebook page. You'll be your own skin care expert in no time. Get the #ReneeRouleauGlow!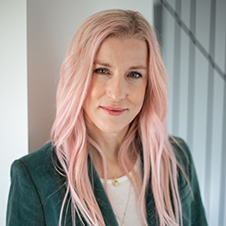 Celebrity Esthetician & Skincare Expert
As an esthetician trained in cosmetic chemistry, Renée Rouleau has spent 30 years researching skin, educating her audience, and building an award-winning line of products. Her hands-on experience as an esthetician and trusted skin care expert has created a real-world solution — products that are formulated for nine different types of skin so your face will get exactly what it needs to look and feel its best. Trusted by celebrities, editors, bloggers, and skincare obsessives around the globe, her vast real-world knowledge and constant research are why Marie Claire calls her "the most passionate skin practitioner we know."