When it comes to caring for your skin, there have been incredible advancements in skin care technology, from both home care products and equipment used in professional skin treatments. There is tremendous scientific brainpower dedicated to research and development. We have learned so much more about how the skin works and what we can do to slow down (and sometimes reverse) the visible signs of aging such as lines, wrinkles, and brown spots.
Skincare products and treatments are becoming increasingly sophisticated at targeting the critical functions of skin health. For example, the production and maintenance of collagen and elastin, the building blocks of healthy skin. We can now safely speed up the skin renewal process without undue dryness and irritation with products like Advanced Resurfacing Serum. Products coming onto the market which will mimic DNA functions of healthy skin and which can repair skin damage right down to the level of individual skin cells. Many products successfully harness the healing power of anti-oxidants, which play a very important role in preventing the aging effects on skin cells caused by free radicals in the body.

But how aggressive should you be with your skin? When is it too much or not enough? Is it best to do less and just let Mother Nature do her job? All estheticians, dermatologists and skin care professionals have an opinion on this and a philosophy that they promote. I was recently profiled with four other celebrity estheticians in More Magazine (see my feature here) and despite all five of us being in the same profession, our approach to how we suggest one should care for their skin is different.
So what is the most beneficial and safest approach to have younger-looking skin? 
I believe in a balanced "healthy aging" approach. I think daily habits like wearing sunscreen applied generously, using a powerful, well-formulated antioxidant serum (like Vitamin C&E Treatment), avoiding products that dry out the skin (like high lathering cleansers and alcohol-based toners), getting enough sleep, eating a well-balanced diet rich in fruits and vegetables and maintaining a healthy lifestyle are all essential. But as we age, we need to do more to our skin. The metabolism of our cells are very active when we are young. As we age, these cells become less active and the signs of aging begin to show. And it is for this reason that you do want to be more aggressive with your skin as it ages, because it needs it. But just not too much as you don't want to irritate and inflame the skin regularly. Chronic inflammation is the underlying cause of aging, so you definitely don't want to overdo it. Many people are guilty of doing too many peels, too many laser treatments, too many microdermabrasions, and using too many acids on their skin at home–and this is the worst strategy for aging skin.
Read: Are You Ruining Your Skin with Exfoliating Products?
Above and beyond your regular skin care habits, here are my two favorite recommendations for giving your aging skin a boost–when done in moderation.
-Schedule a professional chemical peel. A chemical peel involves applying a chemical solution (acid) to skin of the face to remove and exfoliate the outer layers of skin so that a clearer, more evenly pigmented, glowing layer of skin can appear. The new, regenerated skin is usually smoother and less wrinkled than the old skin. It is also instrumental in the stimulation of fibroblasts and creating new collagen. The new skin also is temporarily more sensitive to the sun, so daily use of sunscreen is a must. Depending on the type of peel, they are often repeated every 8 weeks to achieve the desired results. We offer a Skin Repair Program at Renée Rouleau Skin Care Spas. It's a series of three chemical peels and hydrating treatments over the course of six weeks so it gives a gradual and controlled exfoliation to minimize the side effects. I love it. Read about the Skin Repair Program here.
Note: While I'm not necessarily a fan of the "no pain, no gain" that many skin care practitioners are offering, your skin does need boosts from time to time and chemicals peels are ideal for this but it needs to be balanced out with good nourishing skin treatments too such as antioxidant facials.
-Use a retinol product or prescription retinoid in your skin care routine at home. As you can see in this video here, I am a firm believer in what this miracle ingredient can do for reversing the visible signs of aging to create a smooth, glowing texture with continued use. I truly believe Advanced Resurfacing Serum is one of the best formulas for resurfacing the skin with continued use, but avoiding the redness and peeling associated with prescription retinoids. See more here.
Read: The Fountain of Youth: Do Retinol Products Really Get Rid of Wrinkles?
There are certainly many, many other things you can do to achieve results with your skin. Such as, skin tightening treatments like micro current and lasers, use of exfoliating acids at home and ultrasound infusion treatments. The above two are an absolute must if you're serious about improving the look of your skin. These are not gimmicks, but treatments that are scientifically proven to repair your skin and reduce the look of lines, wrinkles and brown spots. So what are you waiting for? Start using a retinol product and schedule a chemical peel with a trusted skin care professional.
Read: Considering Having a Chemical Peel? Important Information You Need to Know
Read: Dermatologist vs. Esthetician: Who Should You See For Your Skin?
Read: How to Care for Your Skin After a Chemical Peel
Which products are right for your skin? See our nine skin types and get products recommended.
Need expert advice from a licensed esthetician? Schedule My Skin Prescription to get personalized advice in person, over the phone or via Skype or Facetime.
For more expert skin advice, check out Skin Source–the A-Z guide on all things skin. Also sign up for our skin tip e-newsletter, follow Renée Rouleau on Twitter and join the discussion on our Facebook page. You'll be your own skin care expert in no time.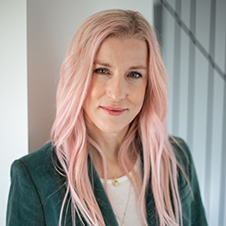 Celebrity Esthetician & Skincare Expert
As an esthetician trained in cosmetic chemistry, Renée Rouleau has spent 30 years researching skin, educating her audience, and building an award-winning line of products. Trusted by celebrities, editors, bloggers, and skincare obsessives around the globe, her vast real-world knowledge and constant research are why Marie Claire calls her "the most passionate skin practitioner we know."