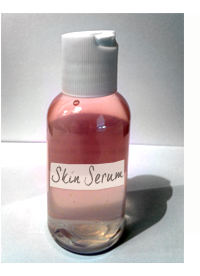 We're testing a potential new skin serum to add to the Renée Rouleau line. Do you have dehydrated, parched, thirsty skin? If you're a skin type #6, this product is for you!
*UPDATE: We now have our 20 participants so we no longer need any more testers. Thank you for your interest!
Requirements to test this product:
-You must be a skin type #6–someone who has normal/combo skin in the summer and can be normal/dry in the winter–and in need of lightweight hydration. More than likely, this will be someone who is over age 35. If you have dry, flaky skin or have oily, acne-prone skin, this product is not for you.
-Product is to be used under a nighttime moisturizer for seven nights in a row
-Due to the limited amount of samples available, only those who are willing to comply to product instructions and send feedback within the 30 day deadline should apply…
-Residents of the U.S. only
If you would like to test this product, email us here.
In the email form, please include your:
-name
-mailing address
-age
-your skin type number (Choose your skin type number here but again, you must generally be a skin type #6, or close to it)
-confirm with us that you will in fact use the product, comply to product instructions and send feedback within 30 days
Next steps: We will confirm with you via email if you have been chosen to test the product. You will then receive the product sample, directions for usage and a feedback form that needs to be emailed back in 30 days.
We only have 20 samples for testing, so we will let you know if they are no longer available.
Thank you in advance for offering to test this product! Your input is truly valuable!
Do you have suggestions for new products? We'd love to hear your comments below!
Get products recommended for your skin type by choosing one of our nine skin types.
Have a skin concern? Check out Skin Source—the A-Z guide on everything from acne, exfoliation and large pores to brown spots, sun protection and so much more!